18/09/2018
What Are the Consequences of Outrageous Lawsuits?
While the law is constantly strengthening itself to offer the best justice system to civilians, there's are also gaps that people tend to take advantage of without thinking about consequences or what they're actually asking. A frivolous lawsuit is a common tool that people use to either intimidate or harass someone else. Such lawsuits have no legal merit and can end up being time consuming and messy, with the defendant having to battle messy paperwork and unsubstantiated claims.
Such lawsuits should not be confused with regular lawsuits that simply lost due to other reasons that are not related to a lack of legal merit. Thousands of outrageous lawsuits are filled every year, and most are thrown out of court, but not all of them are categorized as absurd and they could even get to court and win.
There are cases that might seem outrages but have actually won in court. In Brazil, McDonalds had to pay $18,000 to a former employee because, according to him, he was forced to sample food every day and as a result he gained 29kg in 12 years. Another such case is when a customer sued the company …
06/09/2018
Taking a Close Look at Commercial Lease Disputes
A common pitfall for businesses is becoming involved in commercial lease disputes. Commercial property usually involves transactions using a complex lease agreement. This legal document can describe how restrictions, covenants, controls and more will be handled by the parties agreeing to the lease. There are many types of disputes that can result from a commercial property lease. This article takes a close look at commercial lease disputes so you can be better informed.
Common Commercial Property Lease Disputes
Very often, a lease dispute occurs because of differing interpretations of the provisions of a lease. A landlord could read things one way, while a tenant could read the same thing in a completely different way. Often, commercial lease disputes involve the calculation or review of rent, usage activities, allocation of property tax, exclusive access and prohibited access, responsibility for repairs, subletting restrictions, relocation rights, and changes to property.
Resolving Disputes through Mediation
Resolving a commercial lease dispute requires knowledge of the laws of real estate as well as business law. A written lease agreement will be the document used to clarify the dispute. Resolution of a commercial lease dispute will depend on …
18/08/2018
How to Enhance Community Service
You will note that community service will often remain as an important element of the society. It will often make the participating member to be actively involved in the progress of the community. A good number of people have chosen to volunteer in this particular practice. You need to keep in mind that community services will not always be voluntary. This engagement is due to the profound benefits witnessed. It is however important that you get to fully understand the pillars that make this service quite effective. Here are some of the pillars that make community service successful.
There has been a desire that services that were not previously found within the community be established. Widening the extent of this service will in most cases grant you a higher level of gratitude. You will therefore be required to get the right people and resources to achieve this. You will also have to ensure that you assess the community and know the kind of services that are needed. This will offer you the room to reach a dependable intervention or even initiative. It is through this that you will be able to come up with a …
13/08/2018
The Legalities of Setting Up a New Business
Legal advice is always beneficial, but especially so when it comes to setting up a new business. From finances to the legalities of hiring people, there is an array of advice which you might require. Which is why, in many cases, it is best to get such advice before you actually need it. As chances are by the time you look for it naturally it might have already cost you a great deal of money.
So, what areas can a solicitor be an invaluable aid when setting up a new business?
Writing a Business Plan
A business plan is one of the biggest necessities when it comes to starting a new business from scratch. After all, this is the document which will outline your initial road to success and it will continue to grow and adapt as your business does. Failing to create a structured, realistic, business plan can cause any number of issues for your business – perhaps not today, but certainly tomorrow.
Once you have all the details of a business plan in place – a rundown of which you can find here – you will need a legal professional …
13/08/2018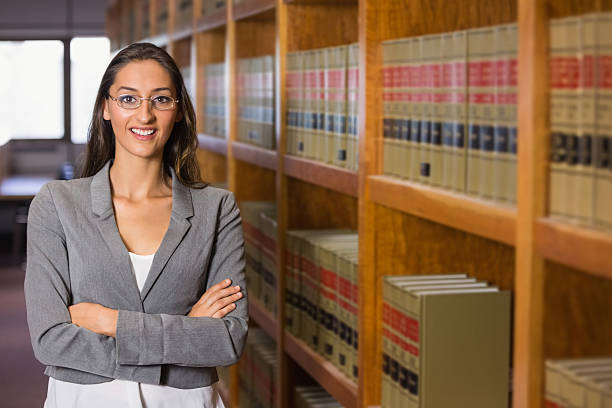 Tips for Your DUI Defense.
Since the introduction of the wheel, new and faster transportation means have been invented and one remarkable one is the use of vehicles which travel on roads. Nowadays there are a great deal of vehicles on roads because the price of many vehicles have reduced and to ensure that all these road users are careful, traffic rules have been set up. These traffic rules are there to ensure that all road users use the road responsibly keeping in mind that they are many other road users. One of the traffic rules that is common in all countries is the prohibition of driving any vehicle while you are under the influence of alcohol.
An individual who is driving while under the influence of liquor or whatever other medication that keeps them from making proper judgment can without much of a stretch cause an accident because of unsound judgement. If you own a vehicle and you have consumed alcohol, you are advised to use a taxi or other public means of transportation. By using a taxi or other public means of transportation, you would have avoided a possible road accident. In a case you are found driving …
25/07/2018
Gig Economy
noun
A labour market characterized by the prevalence of short-term contracts or freelance work as opposed to permanent jobs.
According to employers, it's a flexible solution for those who don't want a fixed job, but if you ask those in the gig economy, it's just another way employers have found to limit their rights. There's no shortage of news stories outlining both sides of the argument. The entire process seems to have stemmed from the rise in popularity of zero hours contracts. These aren't a new phenomenon, but they have gained traction in recent years as a way to keep staffing costs flexible.
The gig economy is characterised by workers holding multiple freelance roles as opposed to being classed as employees. What's the difference you may ask? Well, for Manchester solicitors, the big difference comes in the way these individuals are rewarded for their work. As a freelancer, you will be paid for the work you've done and no more, and the worker takes responsibility for their taxes and national insurance contributions. On the other hand, if you are an employee, you will be entitled to certain benefits such as statutory sick pay, paid holiday leave …